Chris Brown Risks Losing Joint Custody Of Daughter Over Karrueche Tran Restraining Order Disclosures
April 27. 2017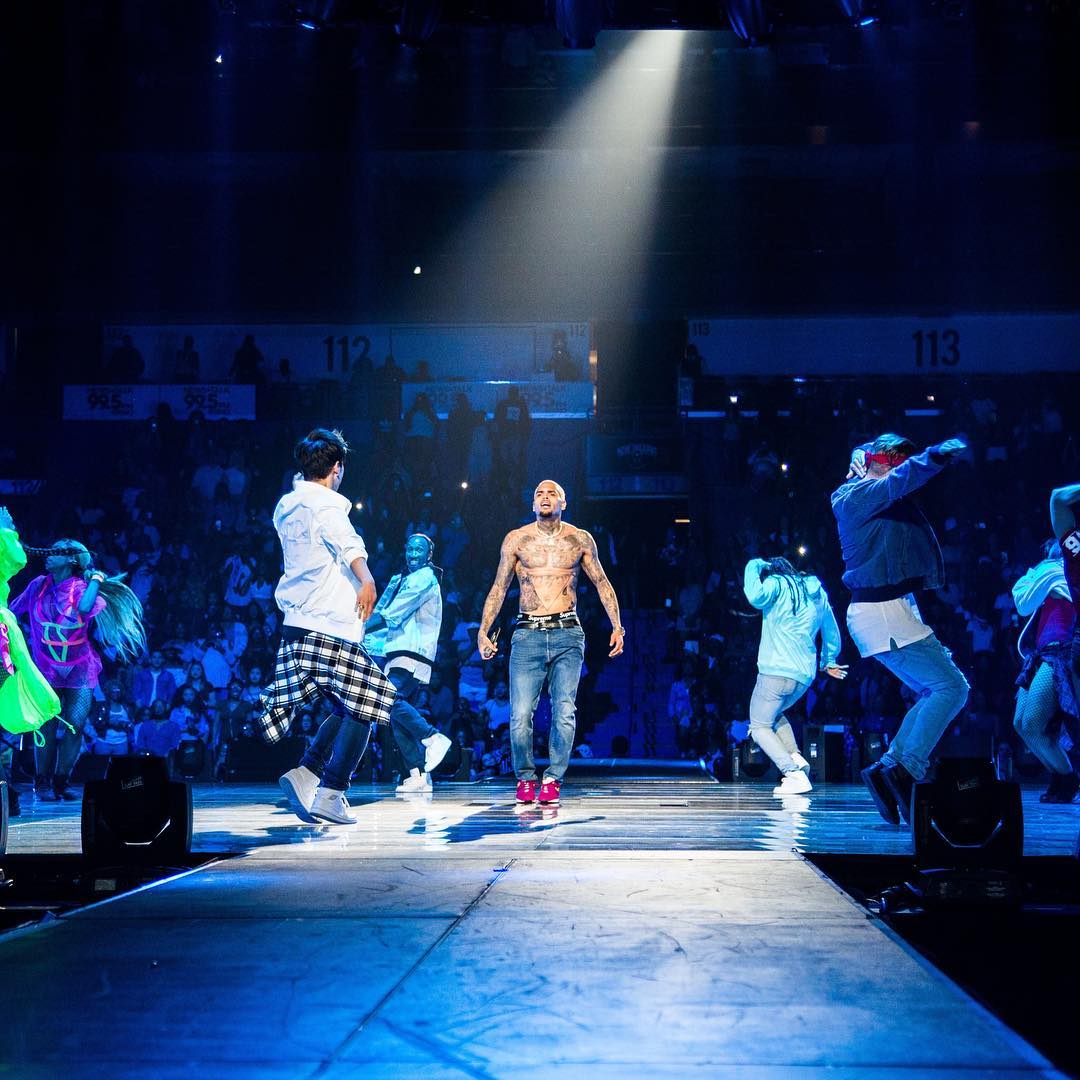 Chris Brown is currently on his "Party" tour
In the March 1, 2017 Judiciary Report article "If Chris Brown Challenges Karrueche Tran's Restraining Order" I stated if Brown challenged the restraining order from his ex-girlfriend, Karrueche Tran, for domestic violence and death threats, she could, "Release even more damaging information about his behavior, which would cost him more fans."
Tran was privy to many of Brown's secrets during their 4-year relationship. They had threesomes, did drugs together, she participated in his business ventures and accepted many correspondences regarding his life and career. Tran witnessed much during her time with the singer (acts of violence, illegal financial transactions, spying, harassments, threats and accounting issues, among other things).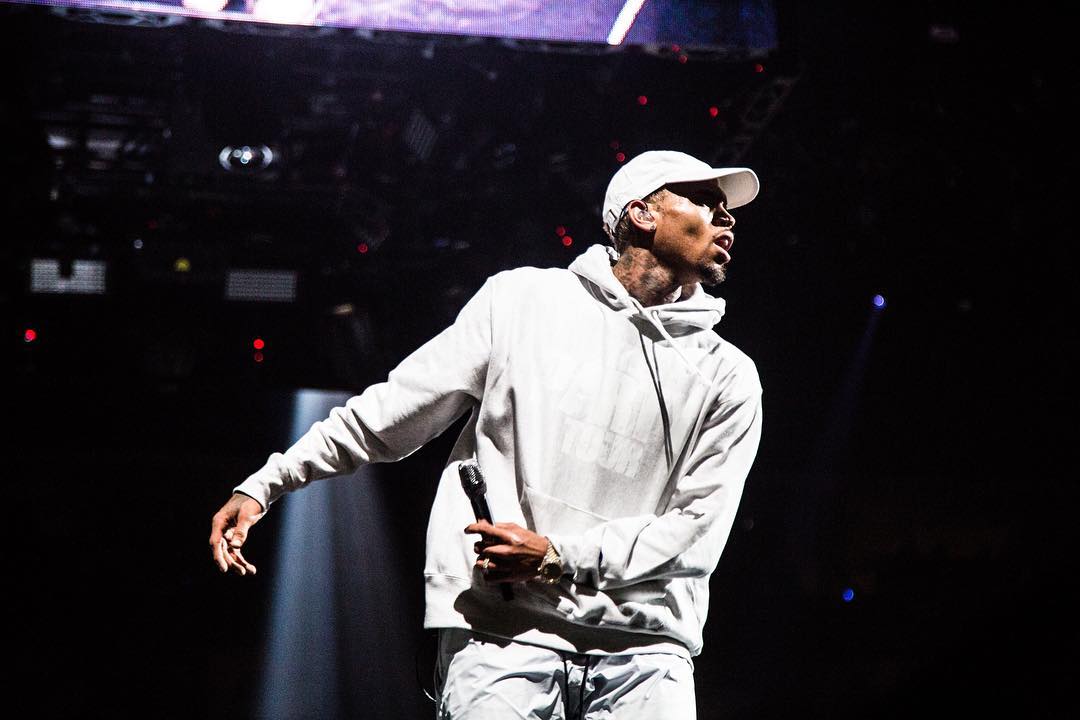 Chris Brown
If Tran wanted to she could tank Brown's career and freedom by disclosing very damaging secrets the public is not aware. Some of Brown's secrets would cost him his freedom and joint custody of his 2-year-old daughter, Royalty Brown. It is not a good idea for Brown that things become any more acrimonious than they already have, as Tran knows his secrets.
Brown has been dodging service of Tran's restraining order and that of her friend, J Ryan LaCour, as in making an appearance in court to answer allegations, some of the damaging information would come out. If Tran is backed into a corner, she could disclose enough information that would result in him being jailed and losing custody of his child.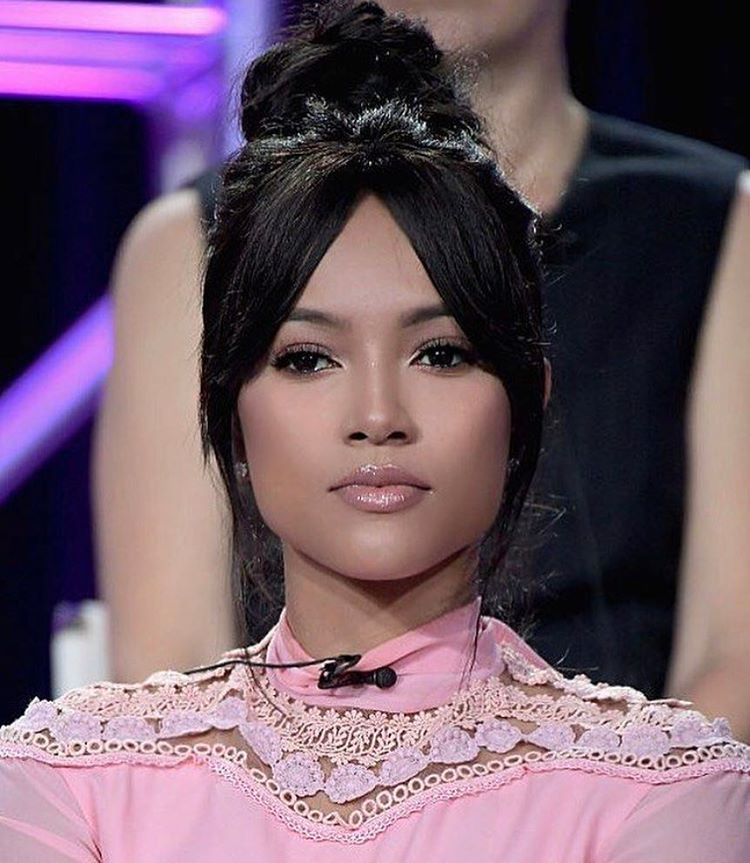 Karrueche Tran
I've been informed Brown is currently on the edge again. Brown has flare ups regarding his bipolar disorder and schizophrenia when he is not taking his medicine and in high stress situations where he interacts with more people, rather than being at home doing his standard of smoking weed all day. Brown is currently on a concert tour of America and it is creating issues regarding his mental illness.
Brown is also worried about the restraining order from Tran, as he does not want it to be made permanent, still seeking contact with her. Brown still wants to have a connection to Tran, but she can't cope with the nature of his communications, as they are threatening and dangerous. She is afraid he will make good on the threats or send one of his gang member friends to do so.
RELATED ARTICLES
Chris Brown Feels Angered And Betrayed By Member Of Migos Rap Group Quavo For Secretly Dating His Ex-Girlfriend Karrueche Tran (Video)
Chris Brown Hit With Restraining Order From Karrueche Tran's Best Friend He Sent Thugs After And Threatened To Shoot And Kill
Chris Brown Was Taking Shots At Quavo In Previous Instagram Post Before News Broke He Has Been Dating Karrueche Tran
Rihanna Wants Chris Brown Back During His Woes With Karrueche Tran And The Restraining Orders Filed Against Him
Attorney Mark Geragos Is Trying To Talk Sense Into His Client Chris Brown About Ex-Girlfriend Karrueche Tran
Some Question Why Karrueche Tran Did Not Leave Chris Brown After Domestic Violence Incidents
Chris Brown's Lawyer Mark Geragos States Karrueche Tran Is Stalking Chris Brown
Karrueche Tran's Restraining Order Hearing Against Chris Brown Faces A Delay
Chris Brown Keeping Karrueche Tran Close Because She Knows His Sex Secrets