Chris Brown's Lawyer Mark Geragos Sued For Defamation In Confirming Music Producer Dr. Luke Raped Lady Gaga And Kesha
April 20. 2017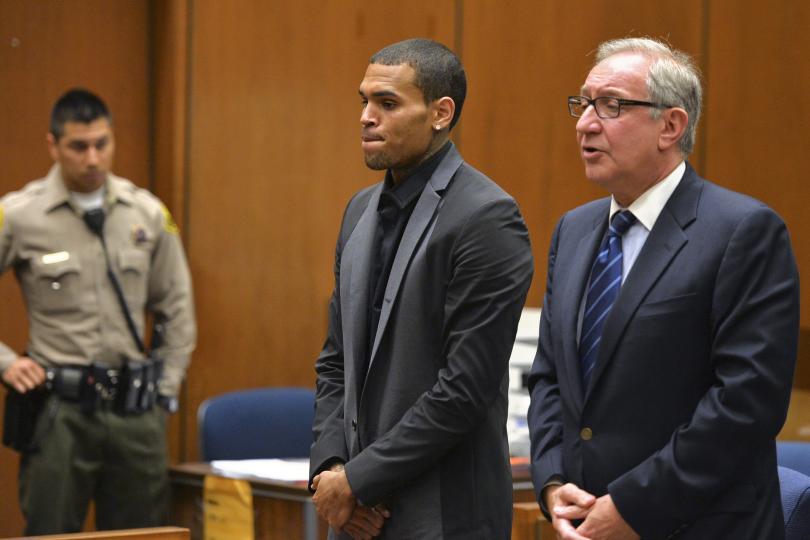 Chris Brown and Mark Geragos
Famed attorney Mark Geragos, who represents singers, Chris Brown, Kesha and was a lawyer for Michael Jackson, has been sued for defamation by music producer, Dr. Luke, for confirming claims he raped songstress Lady Gaga. Dr. Luke is also accused of raping singer Kesha. This week the presiding judge stated Dr. Luke's defamation case against Geragos can proceed.
Geragos asked on his Twitter.com social networking page "guess who the rapists [sic] was?" to which someone replied "Lukasz." Then Geragos responded "#bingo." Lukasz is Dr. Luke's screen name. Geragos repeated allegations being made by Lady Gaga. Kesha has also publicly accused Dr. Luke of rape. Other female singers have denounced him stating they did not like how he treated them.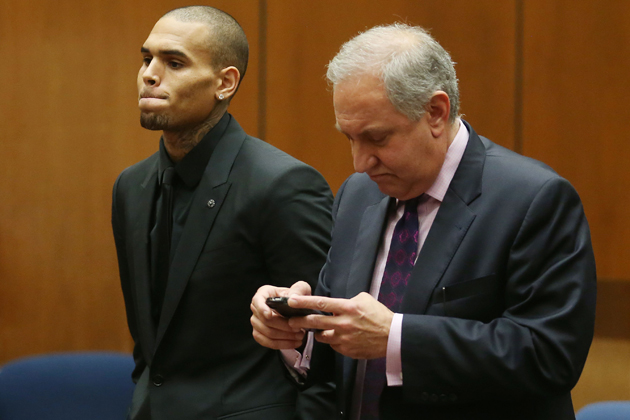 Chris Brown and Mark Geragos
Geragos being sued for repeating what a woman alleged in an allegation of rape is a difficult matter. Gaga made the allegations in an interview with Howard Stern. If a woman is of the belief she has been raped, she is allowed to state that. Geragos repeating it should not have resulted in a lawsuit. If Dr. Luke feels he has been defamed, why did he not sue Lady Gaga. Why is he going after Geragos.
What disturbs me about Dr. Luke is a number of people in the industry have made serious allegations against him, but shortly after they cower and retract it in fear. Why is that. Something is wrong. It reminds me of the Anthony Pellicano case all over again, regarding people stating they are being threatened and abused in matters that crossed state lines in America (federal offenses). These matters regarding Dr. Luke need to be investigated by the Feds.
STORY SOURCE
A judge allows Dr. Luke to advance in a defamation claim over a "#bingo" tweet.
Mark Geragos is accustomed to quite a bit of latitude opining about legal matters on CNN and other news networks, but Tuesday, a New York judge rejected his motion to dismiss a Dr. Luke defamation lawsuit over something the lawyer published on Twitter. Back in 2014, Geragos was representing pop star Kesha Sebert in a heated dispute with Dr. Luke when the attorney tweeted a link to an article on how Lady Gaga told Howard Stern in an interview that she had once been sexually assaulted.
"Guess who the rapists [sic] was?" Geragos asked his 48,000 followers on Twitter. When someone responded "Lukasz" — Dr. Luke's given first name — Geragos replied, "#bingo." The attorney later told TMZ that he said it "because it's true." (Lady Gaga later refuted it). That led Dr. Luke to claim defamation in New York Supreme Court. In response, Geragos and his firm had several provocative arguments for dismissal.