Chris Brown Has Had Sex With Hundreds Of Groupies
...And Counting
November 21. 2017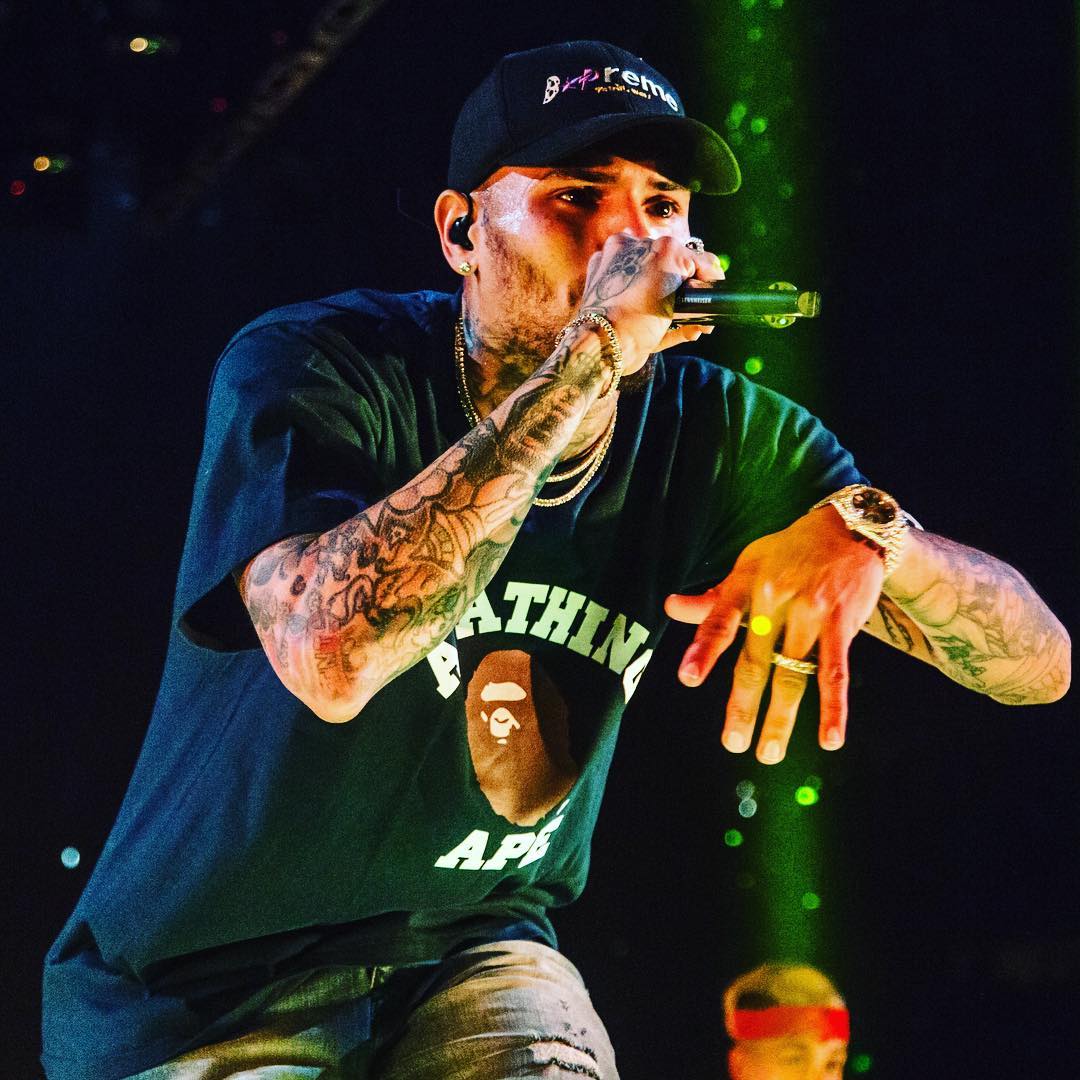 Chris Brown
28-year-old R&B singer Chris Brown burst onto the music scene in 2005 as a teenager with the hit song "Run It." Brown immediately gained popularity with female audiences due to his looks. However, it has gotten him into trouble as well. In 2009, Brown cheating on former girlfriend Rihanna, who was cheating on him as well with men like rapper Jay Z, led to her spitting in his face and hitting him. Brown retaliated by beating her up, which resulted in felony charges and a conviction.
Brown cheated on another former girlfriend, model/actress Karrueche Tran, with a groupie video girl who set out to get him. Brown was drink and high. The incident resulted in an unplanned pregnancy and Tran dumping him, which is understandable under the circumstances. Brown was devastated by Tran ditching him. However, his penchant for messing around with groupies and picking up women off sidewalks while driving around town, created this problem.
Brown has had sex with hundreds of groupies. No, I'm not exaggerating. It is literally in the hundreds now, as he has been doing this since 2005. Brown shows no signs of slowing down, taking random women back to his hotel rooms or home, in what is a very dangerous practice. It is made all the more serious with his drug and alcohol problems, because when he is not sober, he is very vulnerable.
Since his current album "Heartbreak On A Full Moon" has underperformed on the music charts, turning in his worst sales numbers, Brown has hit another downward spiral regarding drug use (cocaine, marijuana, ecstasy and sizzurp/lean), alcoholism and promiscuous sex. He is not used to having his music flop and is dealing with it in the wrong manner. He is begging for trouble with this behavior. Brown is in danger of contracting a serious sexually transmitted disease and overdosing.
RELATED ARTICLES
Chris Brown Facing Weak Second Week Sales Of His 'Heartbreak On A Full Moon' In The First Flop Of His Career
Chris Brown's New Album 'Heartbreak On A Full Moon' Flops With Weak Opening Sales