Chris Brown's Ex-Girlfriend Karrueche Tran That He Has Been Stalking Shows Interest In Another Famous Man Which Is Making Him Angry
March 1. 2017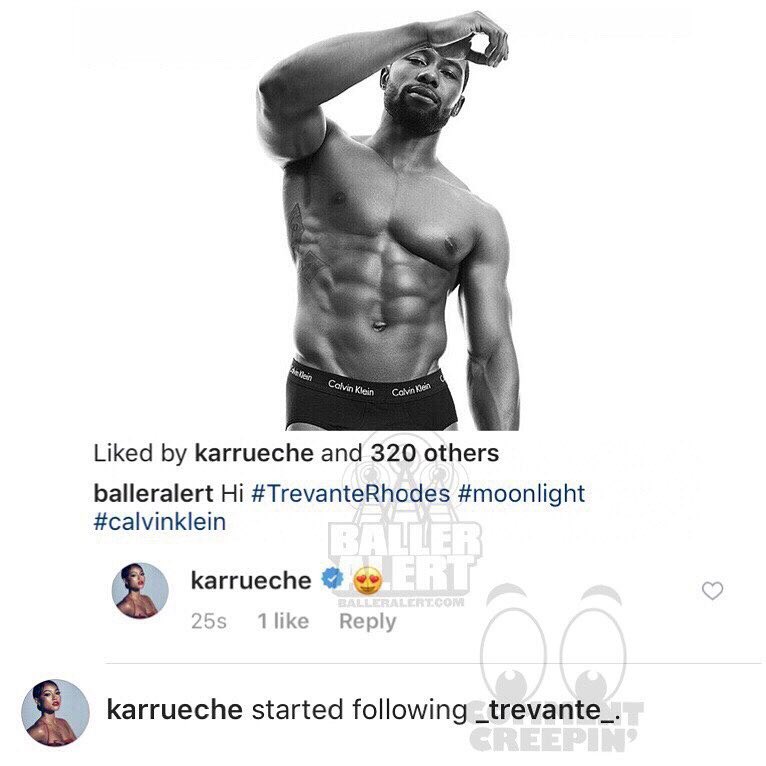 Baller Alert informs the public that Chris Brown's ex-girlfriend that he has been stalking, Karrueche Tran, has a crush on actor Trevante Rhodes
Karrueche Tran, the ex-girlfriend of singer, Chris Brown, recently filed a restraining order against the star, due to acts of domestic violence and death threats he issued. Brown threatened Tran, her family and friends, then began to make good on said statements. The website and social networking page, Baller Alert, monitors popular social networking pages for juicy activity (LOL). And they've found it (again). This week, Tran began following muscular actor, Trevante Rhodes.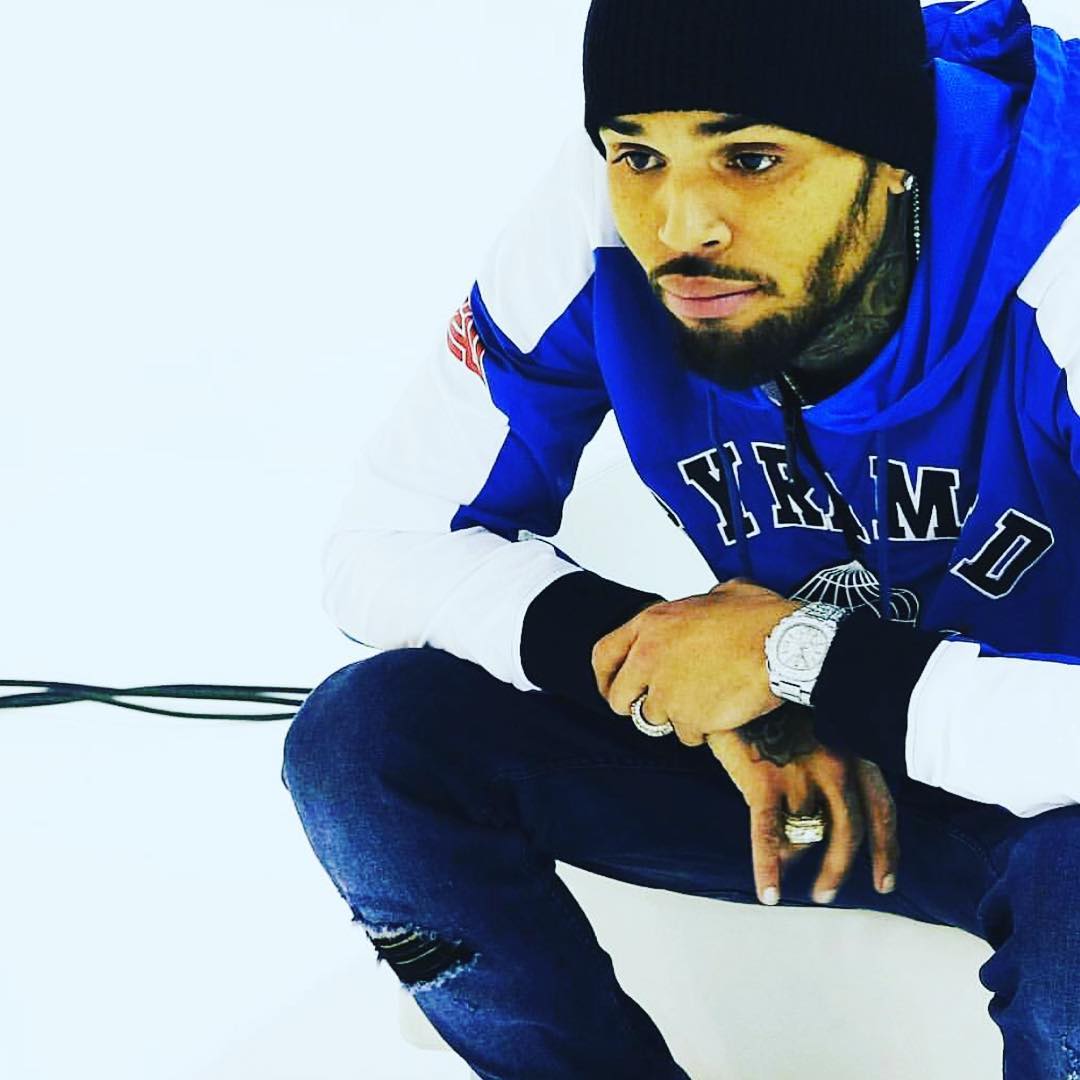 Chris Brown
Tran posted an emoji with heart eyes under a photo of the underwear clad Rhodes. This is going to make Brown angry. Brown is already suffering from deeper state of depression, over Tran filing a restraining order and going public with the fact he punched her in the stomach twice and threw her down a flight of stairs.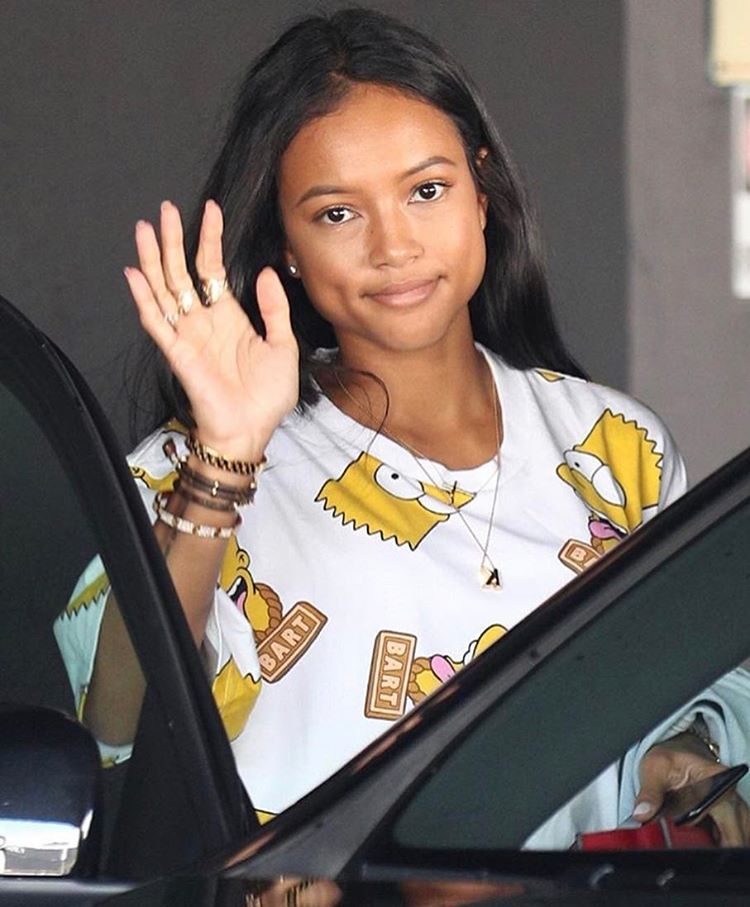 Karrueche Tran
Brown has repeatedly exhibited a troubling jealousy and rage towards famous men that expressed an interest in Tran, including singer/actor Marquis Houston, model Tyson Beckford and rapper Soulja Boy. Brown threatened to kill them and Tran, which is very disturbing and not something to be taken lightly. Brown behaved as though he was guarding his property, when he does not own Tran. Brown must learn Tran has a right to move on and publicly date whomever she pleases. She also has the right to compliment any man she wants to online or in person. Brown must be mature and let go of Tran.
RELATED ARTICLES
Chris Brown Hit With Restraining Order For Punching Karrueche Tran In The Stomach, Throwing Her Down A Flight Of Stairs, Threatening To Kill Her And Beat Up Her Mother, Brother And Friends
Chris Brown's Music Industry Neighbor Called Police After Hearing Him Beating Karrueche Tran Who Was Screaming
Chris Brown Backs Out Of Soulja Boy Boxing Match Angry Over Karrueche Tran Restraining Order
Chris Brown Did Not Send Rihanna Flowers For Valentine's Day