Chris Brown And Singer Agnez Mo Do A Collaboration But That's Not All They're Doing
November 27. 2017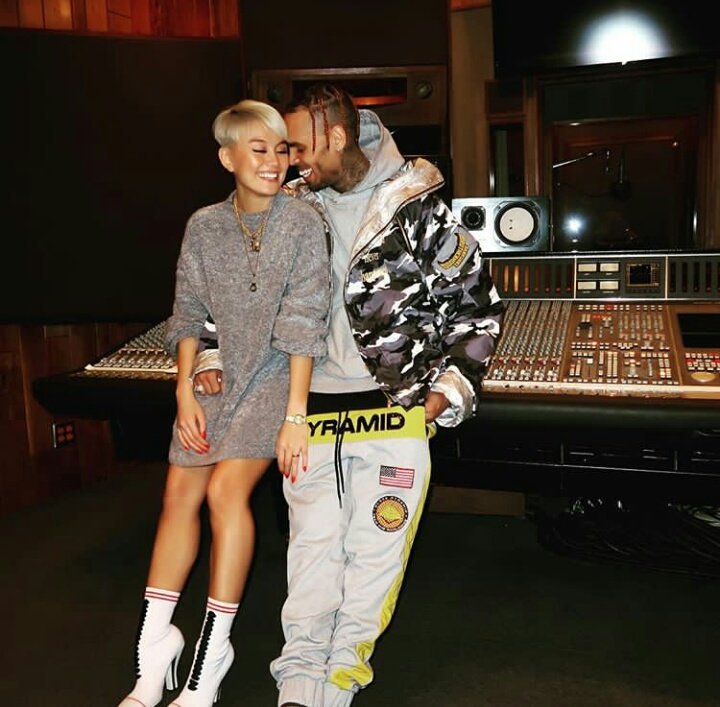 Agnez Mo and Chris Brown are together inside and outside the studio
R&B singer Chris Brown, 28, is collaborating on new music with Indonesian singer/actress Agnez Mo, 31, who is seeking fame in America, after achieving success in her homeland. Both singers record for Sony Music. Photos coming out of the recording studio look like they are doing a lot more than singing.
In one photo Brown is pictured hugging Agnez with his hand around her waist and whispering in her ear. In another photo Brown is pictured snuggling next to Agnez. When singers work together, they don't do that unless they are getting sexually intimate with each other behind the scenes. Previously, Brown worked with singer Tinashe and they were briefly involved with each other.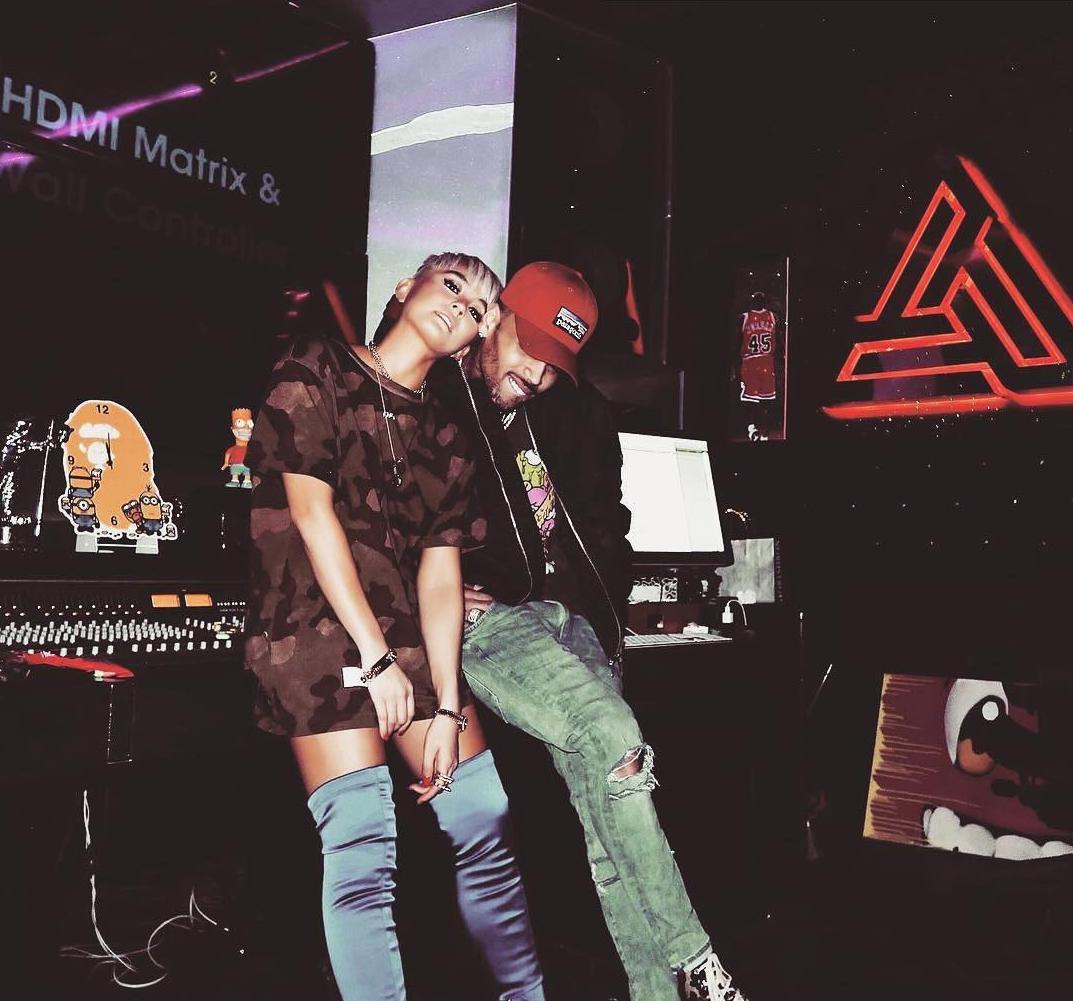 Chris Brown has been leaving comments under Agnez Mo's photos on Instagram and liking them on the social networking site as well
You know what else is telling, Agnez is an Asian woman who looks and sounds like Brown's ex-girlfriend, Karrueche Tran. I do believe it is a part of the attraction. Since the time of their break-up, Brown keeps dating women who look like Tran. Brown was dumped by Tran for accidentally fathering a child with another woman. However, he began pursuing her relentlessly in an attempt to get her back.
Brown's behavior became increasingly troubling, when out of anger and desperation, he began issuing death threats against Tran, her mother, brother and best friend. The matter ended up in a court of law in Los Angeles. Tran obtained a restraining order against Brown, due to this misconduct and previous acts of domestic violence.
RELATED ARTICLES
Chris Brown Facing Weak Second Week Sales Of His 'Heartbreak On A Full Moon' In The First Flop Of His Career
Judge Rules In Favor Of Karrueche Tran Granting Her A 5-Year Restraining Order Against Singer Chris Brown
Chris Brown And Lil Wayne's Drug Dealer Sentenced To 30-Years In Prison