Cape Town, South Africa Receives Rain During Drought
February 13. 2018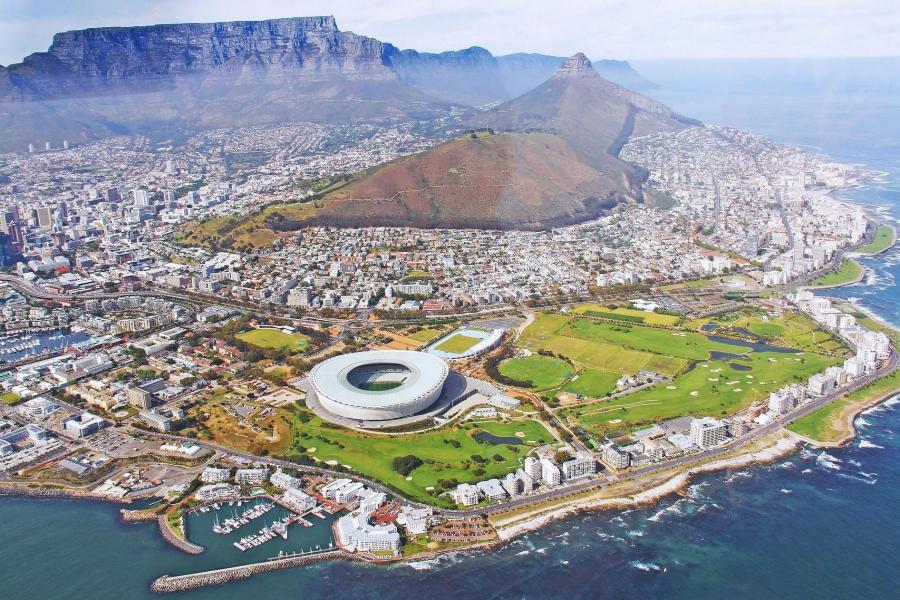 beautiful Cape Town, South Africa
This is a follow up to the February 1, 2018 Judiciary Report article "South Africa Projected To Run Out Of Water By April." God answers prayer. There's some good news to report. It rained in South Africa this past weekend. People exited restaurants and other buildings in amazement at the rain.
It will alleviate the drought that has plague Cape Town. It has pushed back Day Zero by one month to May 2018. Every little bit helps. I've been praying for South Africa and I hope you will too. Please keep South Africa in your prayers. It's a populous region and they like all humans need water for survival.
STORY SOURCE
Cape Town rejoices as rain falls on drought-striken city
This major city is running out of water
Updated 9:43 AM ET, Sun February 11, 2018 - (CNN)When it finally came, restaurant diners rushed outside mid-meal to see the deluge for themselves. Others grabbed buckets to collect precious water from gutters to be used for washing clothes. The rain that fell on Cape Town Friday evening was cause for celebration in a drought-stricken city headed for "Day Zero" -- the day when taps are expected to run dry.
Though whether the brief downpour was enough to delay "Day Zero" -- set now for May 11 -- remains to be seen. South Africa's second-largest city and its surrounding areas received between 2 millimeters and 10 millimeters of rainfall Friday night, according to the Cape Town Weather Office. The city can expect 2 millimeters to 8 millimeters of rainfall Monday evening and into Tuesday morning -- less than an inch -- with no further rain expected later in the week...
RELATED ARTICLE