Brandon Barnes Getting Slammed By Everyone On 'Growing Up Hip Hop Atlanta' Including His Mom
July 7. 2017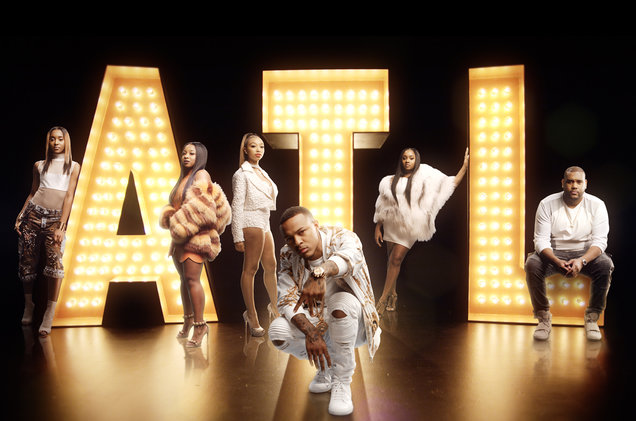 "Growing Up Hip Hop Atlanta"
In this week's episode of "Growing Up Hip Hop Atlanta" aspiring artist & repertoire executive, Brandon Barnes, is still struggling in the shadow of his "mom" Debra Antney, who is actually his godmother. Barnes is intimidated by Antney's success and it is coming out in a negative way. Barnes is having difficulty accepting the fact people don't want to work with him. It is due to the fact Brandon is too harsh. It is also in part because Barnes has not yet developed any artists who have become successful.
People want to work with Antney, as she is established. Brandon is not established yet. He is not making that connection. He is not understanding that. He must prove himself first. He also needs to change his approach regarding how he speaks to people. Brandon has a chip on his shoulder and is overly critical of the aspiring entertainers he seeks to work with in the music industry. You will not keep clients that way, as it is harmful speaking to artists (or anyone for that matter) in that manner.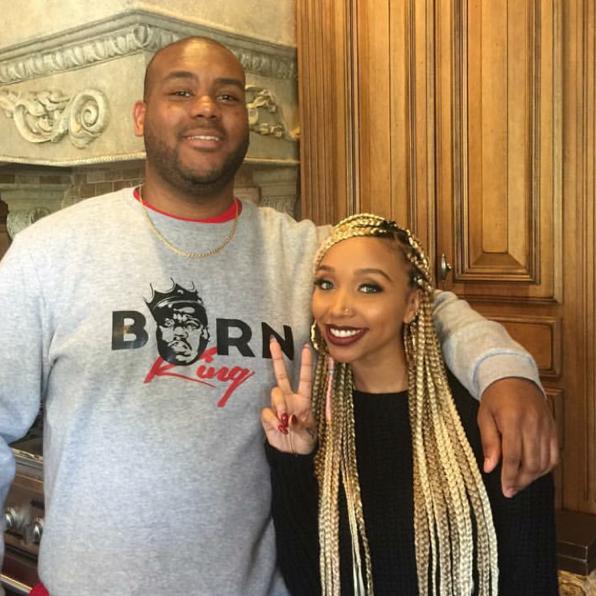 Brandon Barnes is actually smiling for a change. He is pictured here with Zonnique.
Zonnique, the daughter of singer and reality star, Tiny, could no longer deal with Brandon's harsh, moody approach to artist development and walked away from him. Zonnique instead approached Antney seeking representation and said to her in a telephone call, "I'm just happy Brandon is not working with me anymore." Brandon needs to pay attention. People with options are not working with him and it is due to his attitude.
Zonnique is going to need an entire image change. What she is doing now will not be competitive enough, especially in a music market where sales are low. Brandon is not exhibiting the patience to work with a young artist and one who needs to undergo a number of changes to reach her full potential.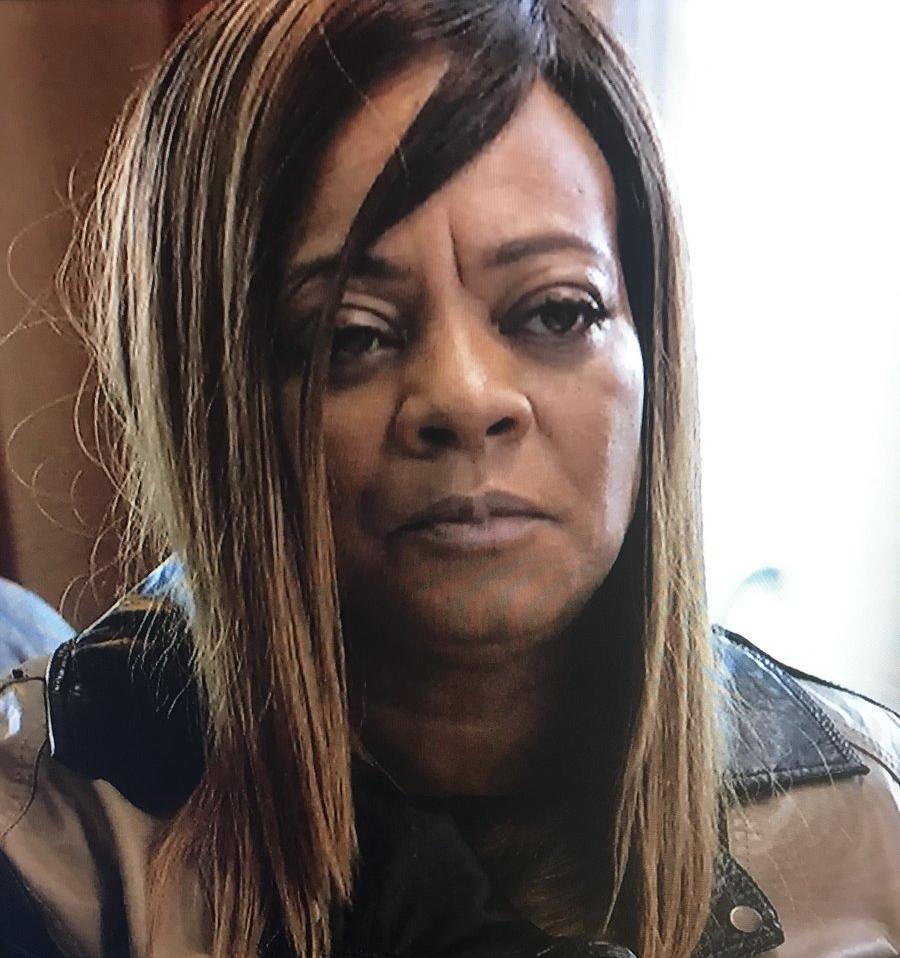 Debra Antney's hair looked like it was about to stand up and smack Brandon from across the table. Brandon was really challenging Debra and in a disrespectful manner when he has not proven himself. She warned him that he does not want a conflict with her in the industry.
Reginae Carter, the daughter of rapper Lil Wayne, continues to war with Brandon. It's amazing, on Twitter the public wants to see both Brandon and Reginae catch a beatdown (LOL). The two most contentious cast members are getting the attention on social networking.
Reginae is still behaving in a spoiled manner. Reginae's mother Toya acknowledges this and is trying to break her out of it. However, Reginae's father is a part of the problem. Toya tries to discipline her and impart manners, but whenever Reginae doesn't get her way, she runs to her dad and he gives her whatever she wants. You can't treat kids in that manner, as they'll end up spoiled with an unrealistic view of the world.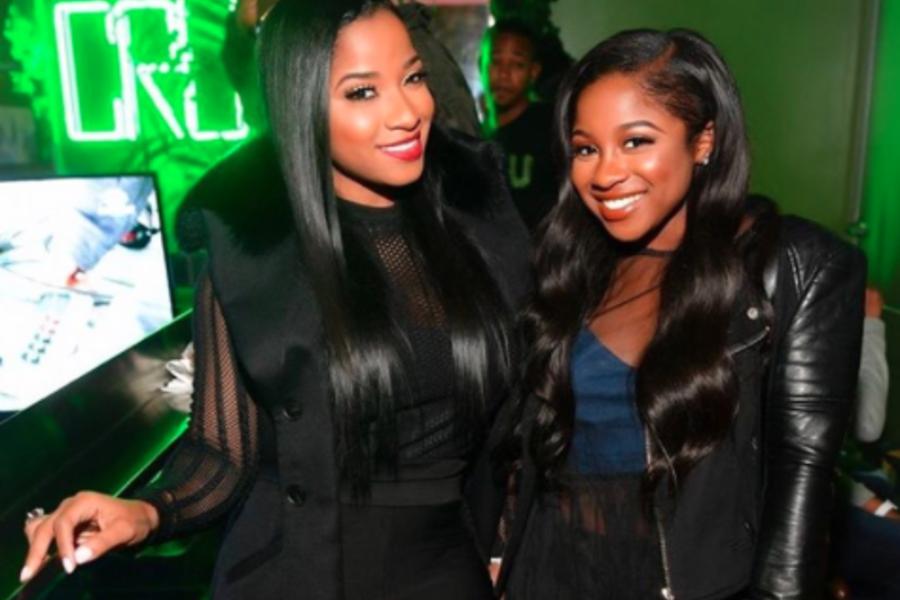 Toya Wright and Reginae Carter
Lil Wayne needs to stop spoiling his daughter. He is doing her no favors. She needs to learn discipline in earning her own money, washing her clothes, doing dishes and other chores in the house. Not to be mean or overwork her, but to make sure that she can take care of herself and be a responsible adult.
Reginae doesn't see it that way and slammed her mother, "This is what annoys me about my mom. She acts like I can't do anything for myself. She's always treating me like a kid." Toya treats her like a kid because Reginae is always running to her parents when she lands herself in trouble. She has to learn to do things on her own and resolve disagreements she sometimes initiates, without the help of her parents.
Toya is correct in trying to send Reginae to university. It would be a good experience for her. Reginae needs to remember Toya is the parent. She is the child. Toya is not telling her anything wrong in stating she should go to school. Reginae needs to fend for herself and be a responsible person and university would go a long way towards accomplishing that goal.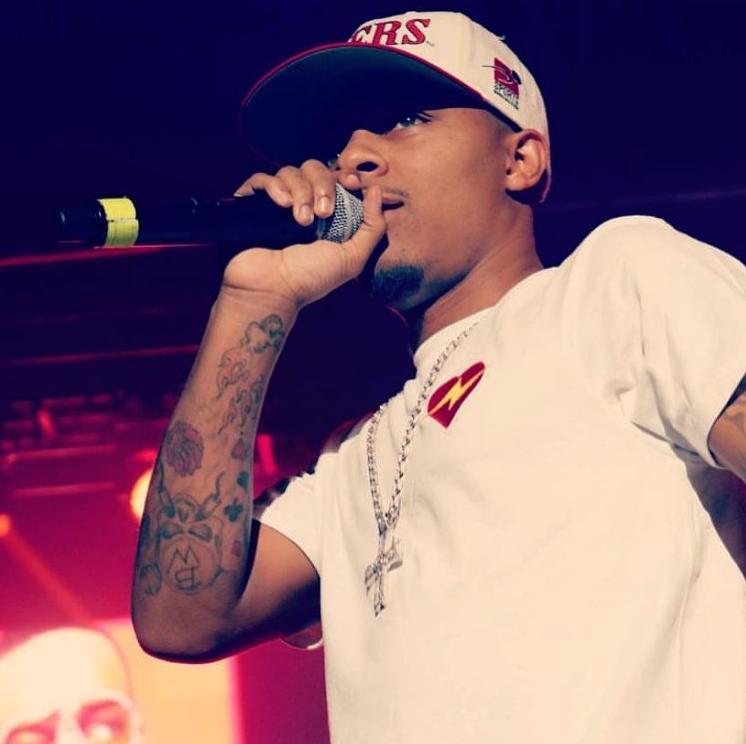 Bow Wow (real name Shad Moss)
Rapper Bow Wow moved back to Atlanta for 4-months and has yet to accomplish anything in releasing an album. Bow Wow has not had a music hit in a good 20-years. He has released a number of indistinct projects that did not make a dent on the charts. He has been relying on acting to bring in income. However, he has not landed a big breakthrough role, despite acting for nearly two decades. Bow Wow managed to finish a song in the most recent episode of the show, but it is not a hit.
Bow Wow's producer Jermaine Dupri has not had a hit in a long time. He's been sued by a number of people for copyright infringement. Dupri can't get a call back from many of the people he used to work with in the music industry, as he lost his home, businesses and singer Janet Jackson. He is now lacking connections.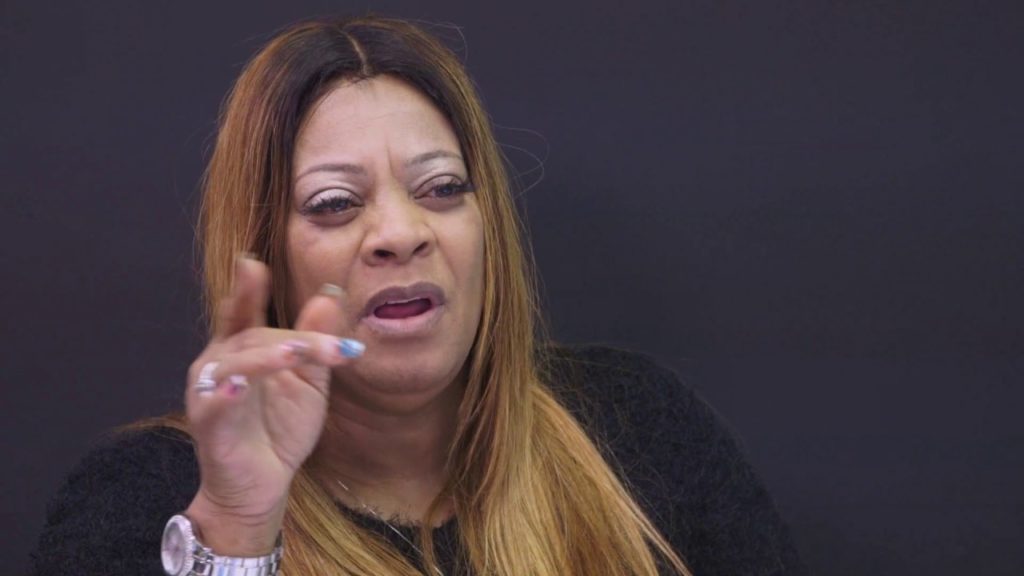 Bow Wow's dad is trying to date Wacka Flocka's mom Debra Antney. He's acting like a pimp just like his son.
Antney is trying to reunite Bow Wow with his alcoholic father, but he continues to resist (Meanwhile, Bow Wow's dad is trying to date Antney, who was in shaken by it LOL). He needs to forgive his dad and move forward. I suspect Bow Wow's promiscuity is due in part to his dad having walked out on his mother when he was a child. Men who are raised by their mothers under such situations, have difficulty forming lasting relationships. He needs to break that cycle.
RELATED ARTICLES
'Growing Up Hip Hop Atlanta' Showcases Bow Wow Being Messy And Teens Struggling To Get Out Of Their Famous Parents Shadow
Bow Wow Forced To Face The Music After Treating The Mother Of His Child Badly And Embarrassing Her With Groupies
Lil Wayne's Daughter Reginae Carter Is Starting Fights On 'Growing Up Hip Hop Atlanta' (Video)
Twitter Agrees Lil Wayne's Daughter Reginae Is Spoiled And Needs To Be Put On Time Out
Bow Wow Is Stringing The Mother Of His Child Along On 'Growing Up Hip Hop Atlanta'