Blog States TMZ Sitting On Secret That Chili From TLC Wants To Sue Usher For $1,200,000 For Infecting Her With Herpes While Rumors Persist She Has HIV
January 20. 2018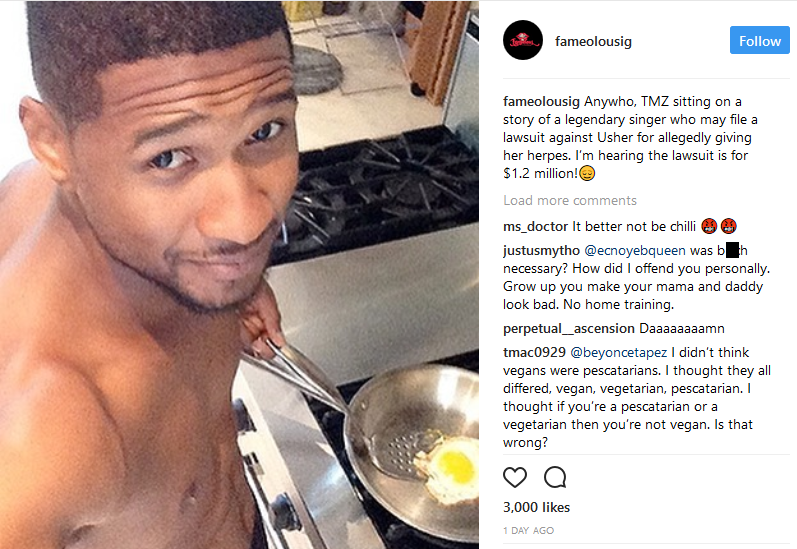 Item about Usher on Instagram blog page of Fameolous
Over the past few months promiscuous singer, Usher Raymond, has been sued by several people, both men and women, on allegations he infected them with herpes. For months Usher did not comment on the lawsuits or respond to journalists who asked if the allegations are true, which caused people to believe he does indeed have herpes. One woman voluntarily dismissed her case, after she stated Usher used a condom during their two sexual encounters. However, one can contract herpes even with the use of a condom.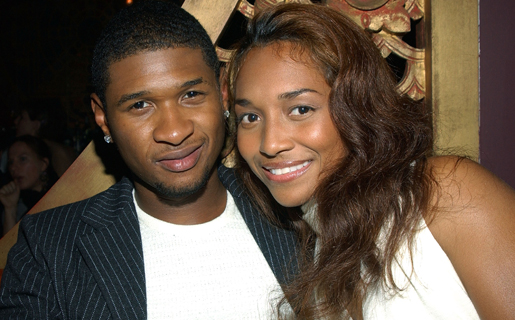 Usher and Chilli dated for years after the love of her life, music producer Dallas Austin, kept cheating on her with groupies
This week the blog Fameolous posted an item on Istagram.com stating TMZ is sitting on a secret that a legendary singer wants to file a $1,200,000 lawsuit against Usher for infecting her with herpes. Automatically, everyone has assumed the woman in question is Rozanda "Chilli' Thomas of the top selling 1990s girl group TLC.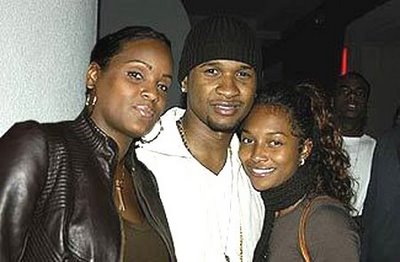 A photo from the 1990s when Usher (center) dated Chilli (right) but he was cheating with his stylist Tameka (left) whom he later married, left and divorced within a couple years. Tameka cheated on and dumped her husband to marry Usher for his fame and money and it all went horribly wrong, ending in heartbreak and sorrow.
Chilli and Usher publicly dated for years and broke up around the time he is said to have contracted herpes. Since the story broke last year of Usher having herpes, many people have been posting items on Chilli's social networking pages asking her if Usher infected her with herpes. Previously, Chilli stated she broke up with Usher because of something bad he did to her, but would not disclose the exact nature of the misconduct.
Side Bar: In 2004, Chilli made a guest appearance on the BET sitcom "The Parkers" playing a woman with HIV, who was worried about dating others due to her health status. As a result, for years people online have wondered out loud on websites whether Chilli has HIV and herpes. These rumors have circulated online for many years but she has never formally addressed them.
RELATED ARTICLE
Lawyer For Singer Usher Uses Vague Language In Genital Herpes Lawsuit Leading People To Believe He Has The Virus