Beyonce Loses Wonder Woman Role
Well There's One Movie That Has A Chance Of Not Being Bad
November 11. 2008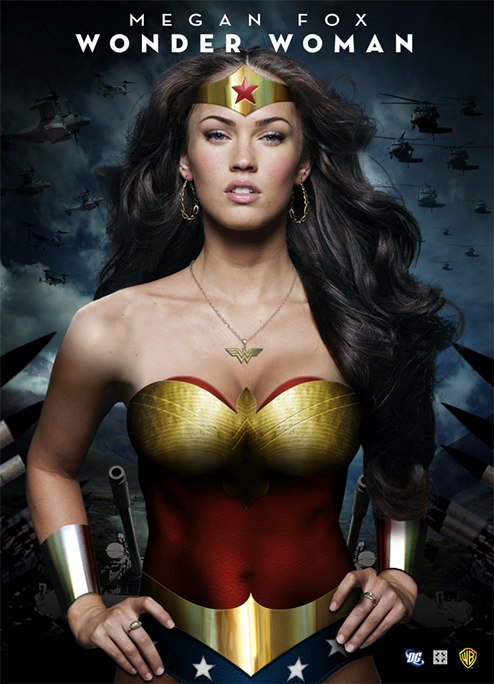 Megan Fox
Actress Megan Fox was in the running to play Wonder Woman in a forthcoming movie. So was screaming singer and thief Beyonce Knowles, but she lost out to Australian, Megan Gale.
During the course of trying to get the role of Wonder Woman, Beyonce Knowles pulled the race card…like her dad did when she lost the Oscar for the film "Dreamgirls" with co-star Jennifer Hudson being awarded one instead.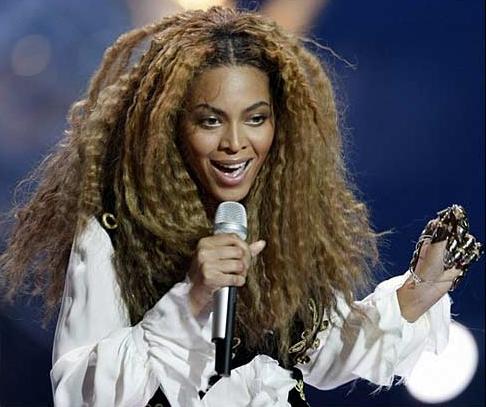 Beyonce looking like she just broke out of the insane asylum. The weave is looking like those dolls with the cheap hair that if you comb it too hard, the length becomes uneven and the hair starts to come out.
I have to ask, what does the race card have to do with you being a bad, unqualified actress, who can't carry a film to box office success, relying on big names in the acting world to pull in the bucks at the theaters.
It's not like you've never been in a film. You've had many chances to prove yourself as an actress and audiences panned your performances, while saluting other blacks and whites in the casts.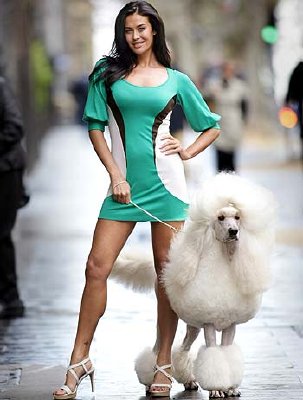 It's a sad day when the dog has a better hairdo than Beyonce.

Just look at the dog's expression

. Even he knows he is more fierce than Beyonce, who is not (Pictured above is Megan Gale the new Wonder Woman).

Furthermore, you would have ruined the role of Wonder Woman with your wooden acting. Not that I am holding my breath, since Warner Bros has been in chaos, with many of its films

underperforming

this year. Something has gone wrong at the studio, as they have had more misses than hits.

Megan Fox not replacing Megan Gale as Wonder Woman

Rumors doing the rounds at the moment have Transformers star Megan Fox taking the role of Wonder Woman in the forthcoming Justice League Of America. There's even a convincing poster showing Fox in the role (above), but it's a clever fake. Warner Bros has officially denied reports of Fox taking the role.

Another Megan though is staring: Australian supermodel Megan Gale. While we sympathize with fans wanting to see Fox in the role, Megan Gale FTW.

Beyonce Knowles takes on Megan Gale for Wonder Woman

November 10, 2008 12:00am - MEGAN Gale has already battled Megan Fox for the role of Wonder Woman. Now a second challenger has put her hat in the ring... in the curvy form of Beyonce Knowles…

The pop diva, who starred in Dreamgirls and Austin Powers: Gold Member, claims to have met executives from DC Comics and Warner Bros who own the rights to the super heroine tale…

Inspired by president-elect Barack Obama, the 27-year-old revealed she wants to be the first black Wonder Woman.

The idea is just one of many in a similar race-equality vein with a new wave of optimism sweeping the world following Obama's victory. 007 actor Daniel Craig last week suggested it was time for a black James Bond.

"I want to do a superhero movie and what would be better than Wonder Woman?" Knowles told the Los Angeles Times.

"And it would be a very bold choice. A black Wonder Woman would be a powerful thing. It's time for that, right? It would be great."