Beyonce And Jay Z Twins Hospitalization Exceeds Standard Treatment Time For Jaundice Indicating There Are Other Health Problems That Necessitate Expensive Medical Care
Beyonce's Babies Hospitalized Far Longer Than Required For Jaundice Indicating More Is Wrong
June 27. 2017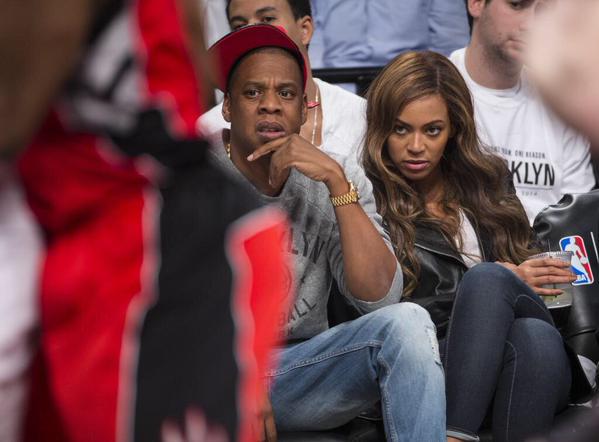 Jay Z and Beyonce
There are conflicting reports in the press about the newborn twins of singer Beyonce and rapper Jay Z. Some outlets state they have not been released from the hospital, while others have written they were discharged yesterday. The babies were born with multiple health problems on June 12, 2017, one of them being jaundice. Beyonce has a history of miscarriage and is a geriatric mother (she is actually 42, not 35 as she publicly claims).
Press reports indicate the couple's twins were born 2-weeks ago, which is an extended stay for jaundice. On average babies with jaundice are hospitalized for 2-7 days. Not over two weeks, as in the twins case. Sites are now reporting it was more than jaundice, which the Judiciary Report stated from day one. While it is sad the babies are sick, the couple are making unwise financial decisions, when money will be needed for their care.
The couple continue to spend more than they can afford on housing, despite the fact they have three children, two of which have health problems that are costly. Obamacare, which is on the rocks, will not cover it. There are also paternity claims against Jay Z regarding two other children, one of which is in court.
The Daily Mail is reporting the couple have rented a home in Malibu for $440,000 per month, which is a waste of money, in trying to live a lifestyle they cannot afford. They repeatedly tried to bid on Los Angeles homes costing $80,000,000 to $100,000,000 but only offered under $40,000,000 via loans. Their offers were repeatedly rejected.
Recently, the couple finally found a home for under $40,000,000 that needs work. It is currently being renovated. They are trying to project an image of being worth $1 billion dollars, to keep up with the lie they floated in the press, when their net worth is nowhere near that figure. After taxes, attorneys, managers and agents, the couple is barely worth $150,000,000.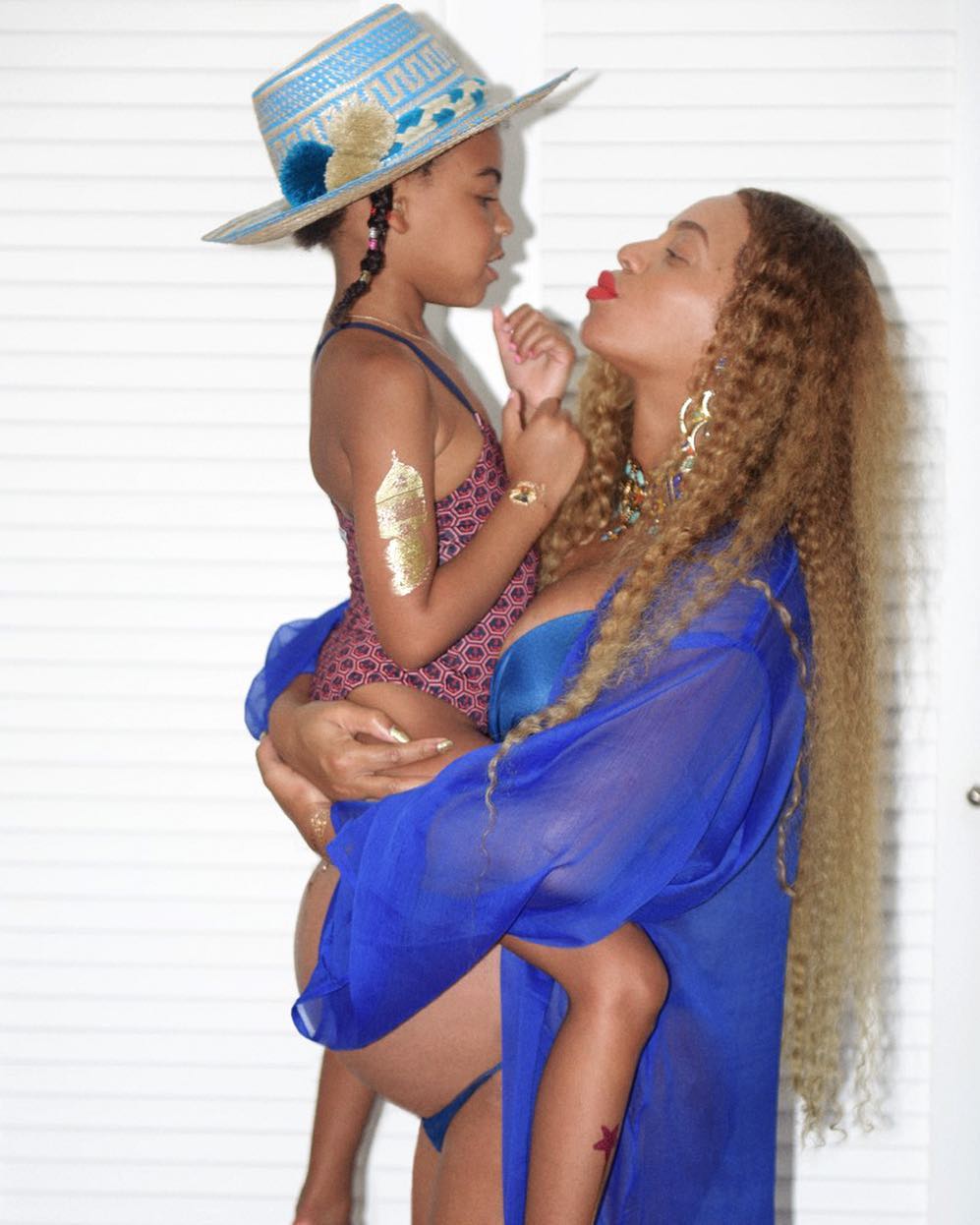 Beyonce, and daughter Blue Ivy
Financially unwise entertainers such as Beyonce and Jay Z routinely rob innocent copyright holders in attempts at trying to live a lavish lifestyle they are not entitled to in any measure. Commonsense would tell them that if the richest people in the country are not living in $40,000,000 to $100,000,000 homes, they should not be either, as it has massive maintenance costs in taxes, utilities and cleaning fees.
Some of the top billionaires live or lived in homes that cost $10,000,000 or less. Steve Jobs' home before he died was valued at $5,000,000. Jobs' net worth was $19 billion dollars. The recently sold Malibu home of billionaire film director, Steven Spielberg, was purchased by him years ago for $6,575,000. Former New York mayor, Michael Bloomberg, whose net worth is $50.4 billion dollars, purchased a New York home for $14,000,000. Twitter billionaire, Jack Dorsey, worth $1.9 billion, lives in a $10,000,000 home.
To further put this in perspective in more relatable terms, music mogul Clive Davis, arguably the richest person in music, who has far more money and assets than Beyonce and Jay Z ever will, owning the rights to thousands of the biggest hits in music history, is worth $850,000,000 and lives in a $7,800,000 New York home.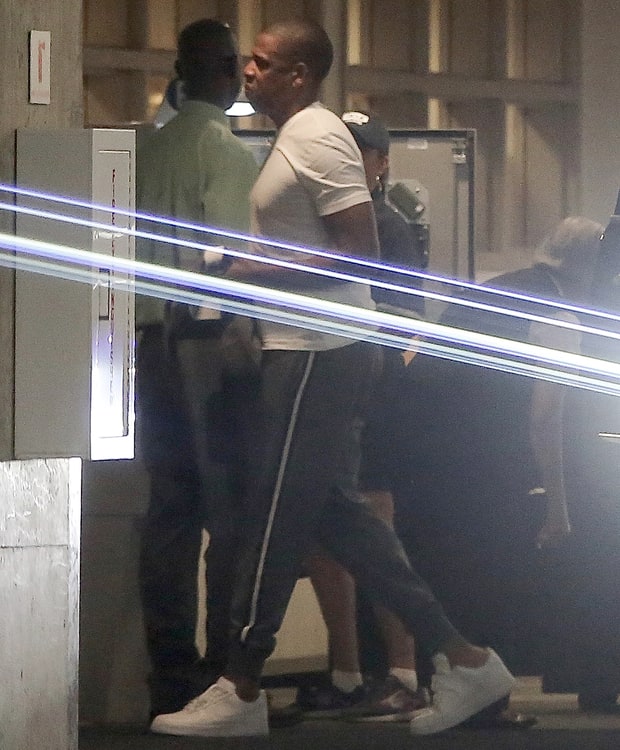 A grim faced Jay Z going to the hospital last week
Therefore, the story about Jay Z and Beyonce being worth $1 billion is a complete a total lie. What is even more unwise is Jay Z and Beyonce constantly stealing copyrights, borrowing money and spending like they have Clive Davis kind of money, when they do not. This is the same Jay Z who defaulted on a $2,000,000 loan and it ended up on his credit report. Rich people don't default on loans, especially a modest $2,000,000 when they claim they are worth $1 billion.
Another factor that is alarming is financially ignorant, Jay Z, who has lost most of the businesses he opened due to financial failure and the fact he does not know what he is doing, as he is not a businessman, is giving appallingly bad advice to entertainers and athletes, to follow his and Beyonce's unwise real estate schemes, in occupying homes they can't afford.
If you are not a billionaire and are living in a home worth more than the aforementioned, actual billionaires Jobs, Spielberg, Bloomberg or Dorsey, you are making a financially unwise choice that will be the equivalent of flushing money down the toilet when you lose the property, due to lack of funds. Live within your means.
RELATED ARTICLES
Madonna, Jay Z, Beyonce, Rihanna, Rita Ora And Jessie J Sued Over Copyright Infringement, Invasion Of Privacy, Commissioned Criminal Harassment And Assault Via The Kabbalah Center
Jay Z And Madonna's Floundering Tidal Sued For $5,000,000 Over Copyright Infringement In Not Paying Artists While Inflating Their Own Sales To Go Number One On Billboard
'Real Housewives Of Potomac' Star Karen Huger Renting A Mansion Branded Throwing Money Down The Toilet In A Common Mistake Stars Make
Tidal Ripped Off Consumers Fraudulently Charging The Credit Cards Of Former Customers Who Closed Their Music Streaming Accounts
Beyonce And Jay Z Twins Born A Week Ago But Have Been In Intensive Care For The Past Several Days
Samsung Issues Statement Revealing Rumors About Them Buying Tidal Are Untrue
Telegraph Newspaper Brands New Album By Jay Z A Sign Of Tidal's Failure