Atheist Dylann Roof Given The Death Penalty For Killing 9 Churchgoers In South Carolina
January 12. 2017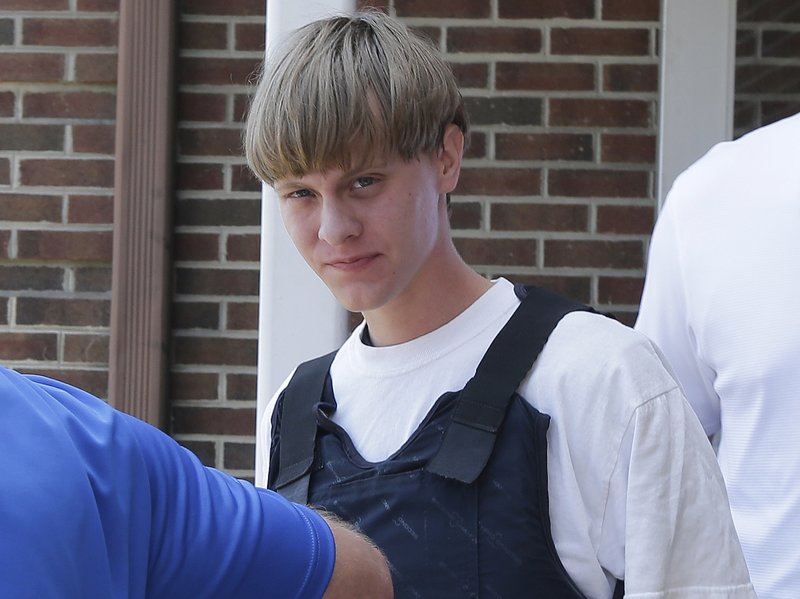 Dylann Roof
On December 15, 2016, white supremacist, atheist and mass murderer, Dylan Roof, 22, was convicted on 33-charges of criminal behavior in connection with the cold-blooded killing of 9 African-American churchgoers in Charleston, South Carolina at the Emanuel African Methodist Episcopal Church. Initially there was speculation regarding sentencing Roof to life in prison, but many demanded the death penalty, due to the heinous nature of his crimes. This week, Roof was sentenced to death by Judge Richard M. Gergel.
Some of the family members of the murder victims have openly stated to Roof that they forgive him for his sins against their loved ones. They are extraordinary people to exhibit such mercy and grace in the face of such sorrow. I take my hat off to them and wish them the best.
Roof wanted to start a race war via committing murderous hate crimes against innocent people. However, he failed. Furthermore, there are millions more black people all over the world multiplying everyday (just like every other race). Hatemongers are not going to eliminate black people or any other race with their delusions of starting a race war.
People are not born racist. They learn racism and choose to immerse themselves in it. It colors their thinking and robs them of peace and joy in life. Learn to live peacefully in this world. Do not let your existence be consumed with hatred, especially to the point you harm others and lose your freedom and life in the process.
RELATED ARTICLES
Judge In Charleston Church Massacre Case A Racist Who Used The Word 'Nig*er' In Court To Black Man Who Appeared Before Him
9 Black People Shot To Death In A Historic Charleston Church In Hate Crime Perpetrated By A White Supremacist
Atheist Shoots And Kills Three Muslim University Students After Social Networking Rants Against Religion
Dylann Roof Found Guilty On 33 Charges In The Shooting Deaths Of 9 South Carolina Church Members